JFET FUZZ PHASER
Now with New "Flip Switch Mod!"
The black push button at base of enclosure allows to swap the function of the Jet Footswitch.
Either turn the Jet on or off or control the Fast & Slow switch. If you enjoy ramping up the phase rate from slow to fast with the footswitch, it can now be done with the "Flip Switch Mod!"
A faithful recreation of the Roland AP-7 Jet Phaser, capable of unique, sweeping phase tones and biting fuzz.
Debit or Credit Card
Payment Available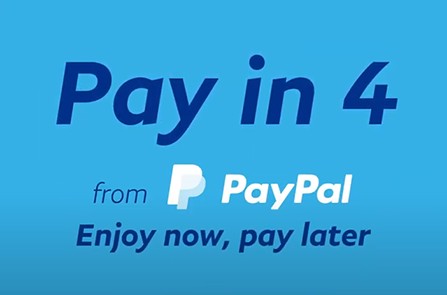 JFET FUZZ PHASER
What is it?

The PastFx JFet Fuzz Phaser is a faithful reproduction of the 1970's Roland AP-7 Jet Phaser. However, its modernised layout and controls allow the circuit to be adjusted in ways that the original could not.
The AP-7 was unique for its time, incorporating a fuzz and phase circuit within one pedal. It was able to achieve thick swirling phase and faux Leslie rotary speaker effects. The most notable user being Larry Graham. The Ap-7 now attracts high prices from both artists and collectors alike.
The PastFx JFet Fuzz Phaser is able to achieve all the sonic features of the original, however it can do more as a result of additional customised control options.
It is approximately 1/3 of the size and weight of an original. With today's advancements in technology, the JFet Fuzz Phaser operates off the same bipolar voltages as the original, however it only requires standard 9vdc pedal power supply.
Features
Uses 8 hand matched JFET transistors.

Foot switchable Jet Fuzz

Jet Level Control (Fuzz Volume)

Unique "Phase Off" setting allows the Fuzz to be used independently from the Phase circuit. The Original does not allow the fuzz to be used in isolation.

Tone Knob allows frequency shaping unlike the original which only has 2 fixed tonal positions (Bright & Dark)

Resonance knob (Feedback)

Fast / Slow switch is now activated with a toggle switch.

When Slow toggle switch is selected, Phase speed may be adjusted using the Slow knob.

Phase Depth now has an independent toggle switch which allows for Low / Deep Phase or turning the phase off.

Dual

Red

&

Green

LED Indicator which flashes at the LFO phase rate.

Red

– Jet Fuzz activated

Green

– Phase effect only

True Bypass Normal / effect footswitch

Blue

LED visual indication of effect being activated.

Bonus internal Phase Depth micro switch. Allows for a Deeper Phase when in Low Phase Depth Mode

Dimensions : 120 x 94 x 50mm (1590BB style enclosure) Current Drawer approx 15Ma
Pedalboard friendly, uses minimal real estate and operates off industry standard (9VDC negative tip 2.1mm )
---
AS WE ARE ALWAYS LOOKING FOR WAYS TO IMPROVE OUR PRODUCTS, PRODUCT SPECIFICATIONS ARE SUBJECT TO CHANGE WITHOUT NOTICE.
---
---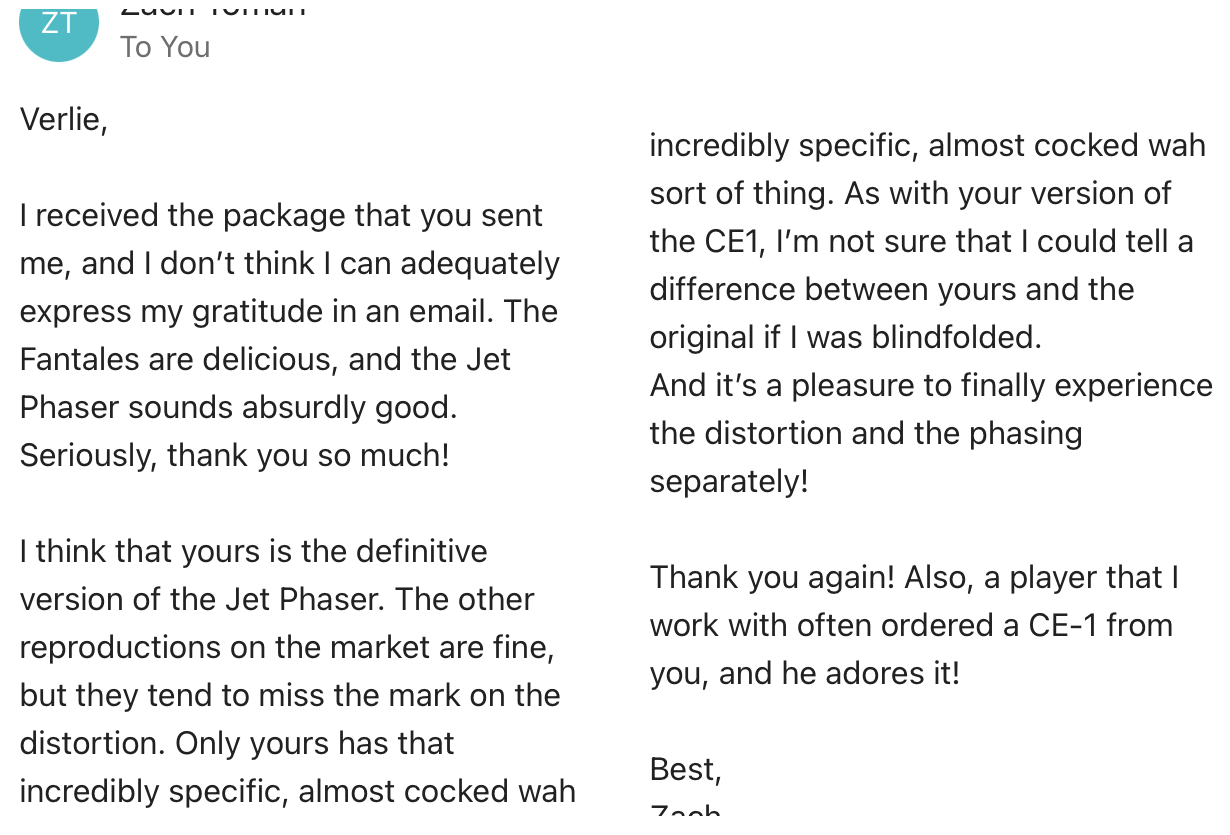 ---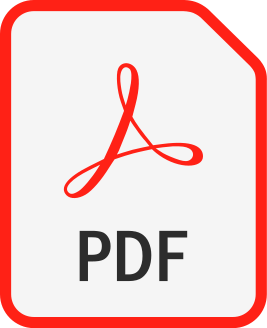 JFET FUZZ PHASER