TD-Y Overdrive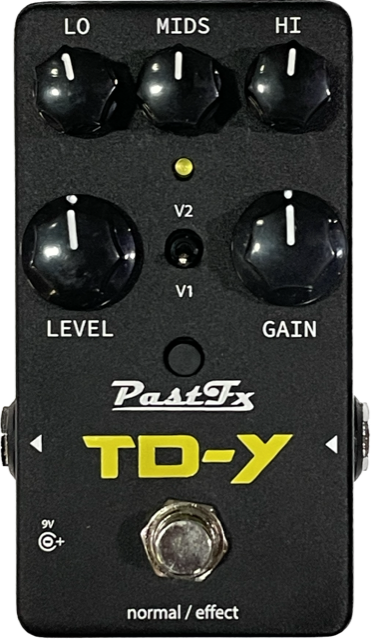 NEW VERSION AVAILABLE NOW!
A versatile low to medium gain overdrive, boost, and equaliser capable of rich, complex tone-sculpting characteristics.
Now with 3 way diode clipping switch, mids control &
a new push button switch which reverts the pedal back to the original 4 knob circuit.
Debit or Credit Card
Payment Available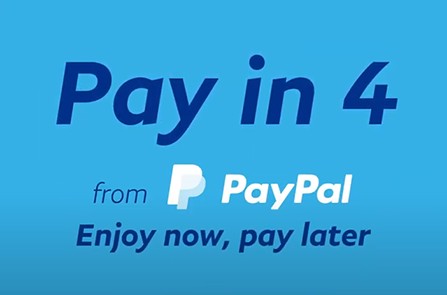 What is it?
The PastFx TD-Y is a faithful reproduction of the now discontinued Buffalo FX TD-X Equaliser and Gain Booster pedal, which itself was inspired by a popular valve-powered overdrive favoured by several notable rock artists during the 1980s and '90s. The TD-Y has been produced in a smaller, pedalboard-friendly enclosure, and made with the same careful attention to detail and high-quality components as the pedal upon which it is based. It is a highly tweakable and useful tone sculpting tool that can be set to act as a potent equaliser, a clean or dirty boost, or as a satisfyingly rich and complex overdrive. There is plenty of headroom on tap to allow players to generate great tones from the pedal alone or by using it to push their amplifiers over the top. The PastFx TD-Y can go from beautiful, blooming low gain creaminess all the way up to medium gain distortion and early British amp characteristics, especially working in tandem with an amplifier's character and playing environment.
Specs:
Controls for Gain, Level, Bass, Mids and Treble to shape the sonic character of the effect.

True bypass operation.

New external 3 way toggle switch to select symmetrical V1 (factory default) or new V2 clipping option

and a middle position, which removes diode clipping, resulting in less compression and a slight volume boost.

New Push Button switch. When depressed, the mids control is removed from the pedal and the circuit returns to the original V1 4 knob design.

Dimmable LED, internally adjustable.

Requires a 9vDC centre negative tip power supply, drawing only 5.5 mA current.

Dimensions: 112 x 60 x 31mm / 4.4" x 2.36" x 1.22" (enclosure only)

Input impedance: 1 MΩ

Neutrik Instrument jacks, with audiophile grade parts sourced from MMK, Wima, Epcos, Vishay, Panasonic, Nichicon, etc., just like its predecessor.
---
AS WE ARE ALWAYS LOOKING FOR WAYS TO IMPROVE OUR PRODUCTS, PRODUCT SPECIFICATIONS ARE SUBJECT TO CHANGE WITHOUT NOTICE.
---

Review
Hi, Verlie, I got the TD-Y v2 today! I love this pedal! It really can sound like a BK TD, but holy crap it's WAY more versatile. I was expecting the TD-Y to kinda just stay in the range of the Boss BD-2 and the BK TD, and it does both of those nicely, and without the fizz/sizzle. But it goes well beyond the scope of those pedals, and does so in an extremely nice, organic sounding way, both clean or driven. Initially, I assumed the TD-Y was ultimately a "clone" of the Butler pedal, so I adjusted the knobs as I would on a BK TD. Bad idea. The TD-Y's controls work quite differently, and the "MIDS" knob is genius. That's the money knob for sure. I just got the pedal, so I can't say which switch position, v1 or v2, I like better. Also, it was nice to be able to remove the 1970's school lunchbox sized BK TD from my board and replace it with a normal sized pedal....and no more dedicated power cord. Bottom line is the TD-Y v2 is a very versatile pedal. You've done a great job with it!