PHASE V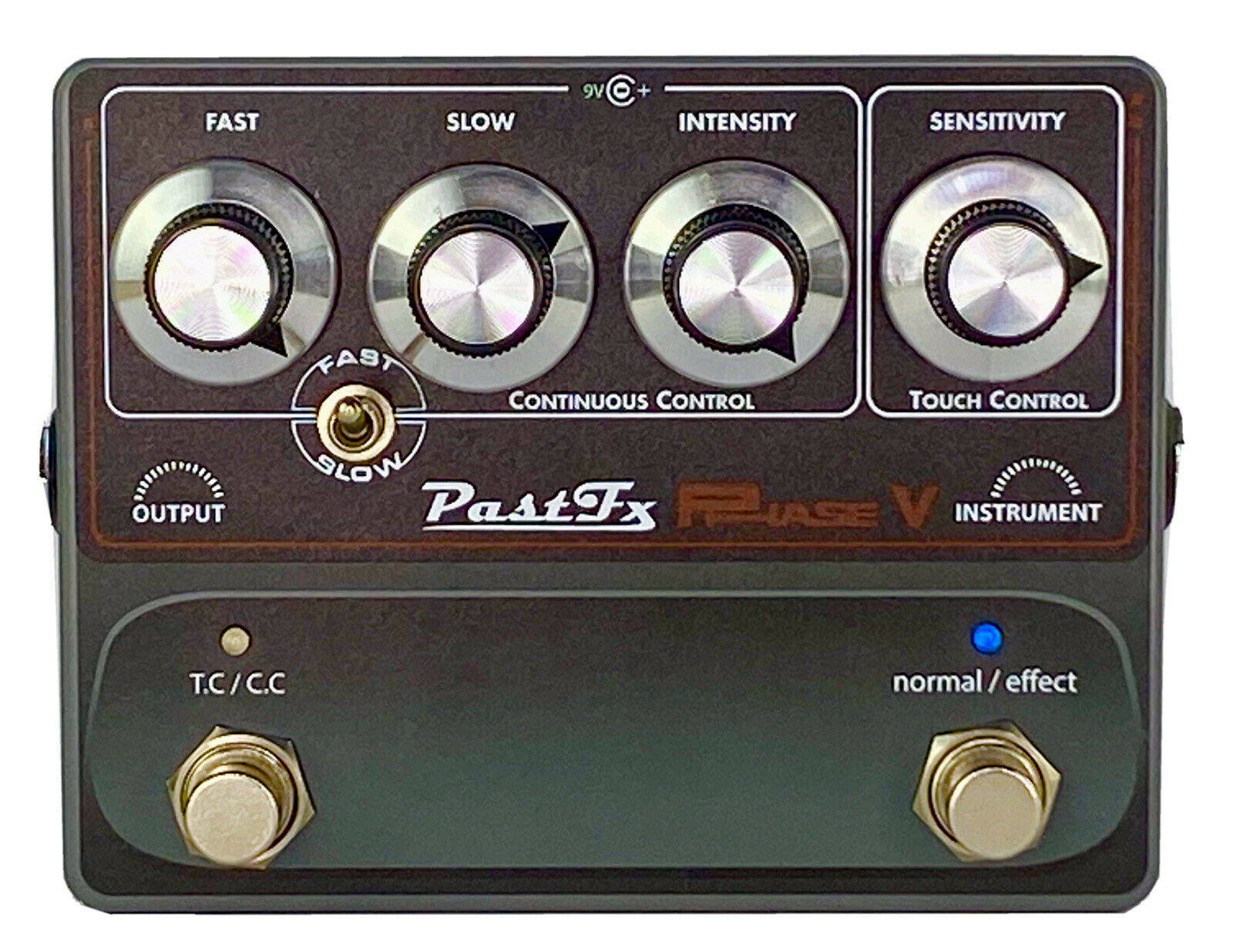 BACK IN STOCK!
NOW WITH "FLIP" SWITCH!
A faithful recreation of the Roland AP-5 Phase 5, with the same rate, intensity, and sensitivity controls as the original.
Debit or Credit Card
Payment Available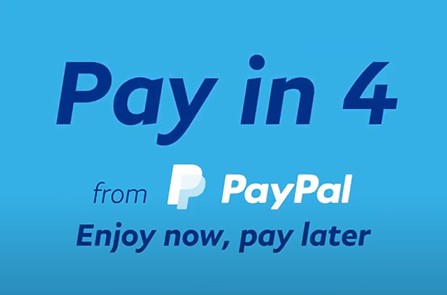 What is it?
The PastFx Phase V is a faithful reproduction of the 1970's Roland AP-5 Phase Five. The AP-5 was unique for its time. It incorporated 2 different ways of controlling the phase speed, Continuous Control and Touch Control.
Continuous Control uses a conventional LFO to generate a regular rate of phase found in most phasers produced today. This rate is determined by either the Fast or Slow knob.
Touch Control however uses the instrument input signal to determine the phase speed, ie the louder/hotter the signal the faster the phase rate becomes. It slows down when the instrument signal weakens. The Touch Control sensitivity knob allows the user to make adjustments according to their playing style and desired Phase rate.
The Fast / Slow switch allows the phase to respond in its speed adjustment similar to a Leslie Rotary Speaker.
The Touch Control Setting can give a similar result however your playing dynamics can control the ramping up and down of the Phase.
The Original Roland Ap-5 now attracts high prices from both artists and collectors alike.
The PastFx Phase V is able to achieve all the sonic features of the original.
It is approximately 1/3 of the size and weight of an original which operated off mains power. With today's advancements in technology, the PastFx Phase V operates off the same bipolar voltages as the original, however it only requires standard 9vdc pedal power supply.
Features
Uses 6 hand matched Jfet transistors.

Now with new "Flip Switch" (Located on front side) which allows the left footswitch to be able to select between TC/CC or ramp between LFO phase speeds (Slow/Fast)
Intensity knob – controls the depth of the phase.

Fast / Slow switch allows the phase speed to be ramped up or down just like a vintage Leslie Rotary Speaker.

Independent Fast & Slow Phase rate knobs.
Foot switchable Touch Control / Continuous Control function.
Dual Red & Green LED Indicators which flash at the LFO phase rate.
True Bypass Normal / Effect footswitch.
Blue LED visual indication of effect being activated.

When In True Bypass mode, T.C/C.C Led will be solid.
Internal Volume Trimpot, allowing user to adjust phase volume to be in unity with the bypass signal. This corrects the volume drop found in the Original AP-5.
Dimensions : 120 x 94 x 50mm (1590BB style enclosure)
Pedalboard friendly, uses minimal real estate and operates off industry standard (9VDC negative tip 2.1mm )

Current Draw approx. 80ma
---
AS WE ARE ALWAYS LOOKING FOR WAYS TO IMPROVE OUR PRODUCTS, PRODUCT SPECIFICATIONS ARE SUBJECT TO CHANGE WITHOUT NOTICE.
---