Reticon Flanger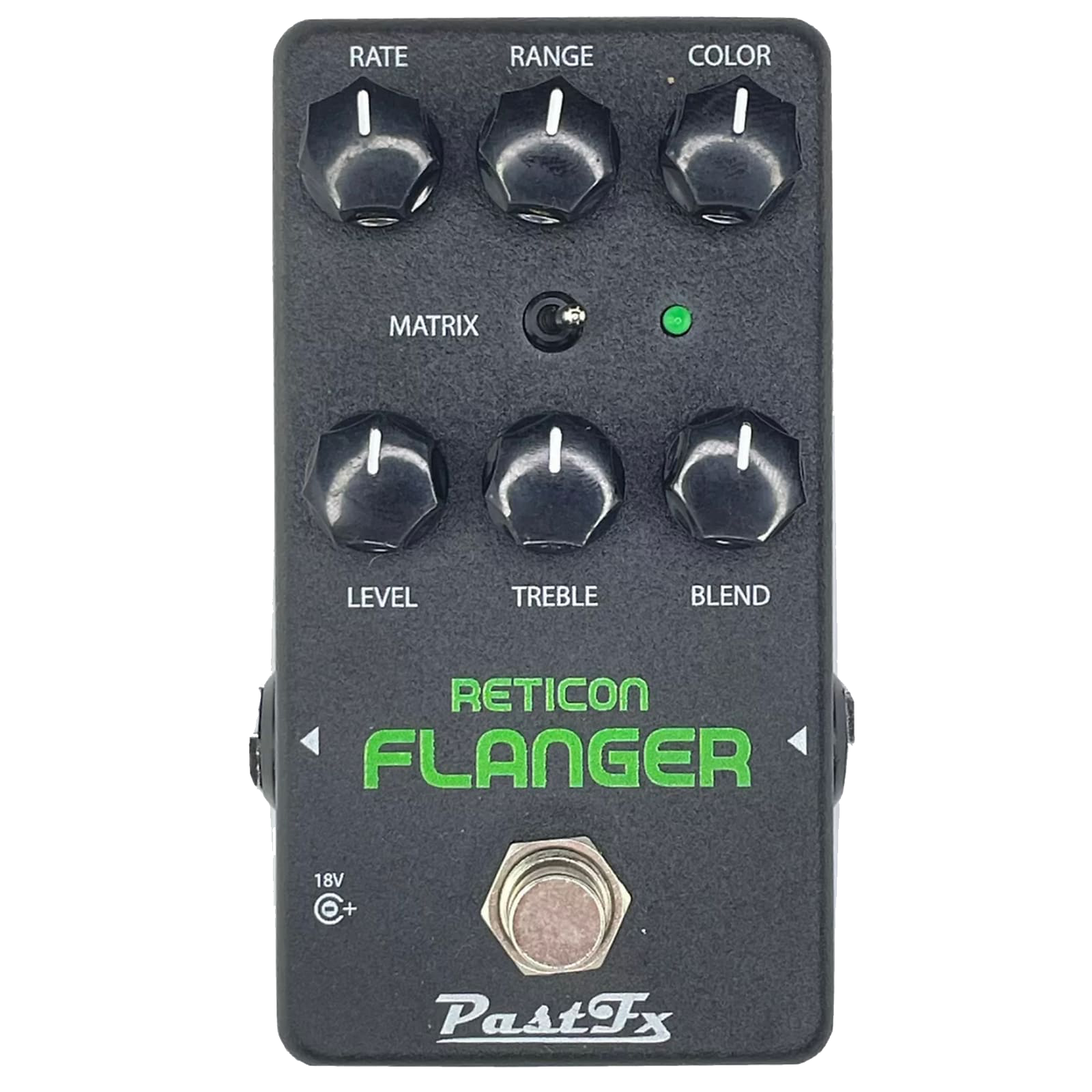 Due to the scarcity of NOS Reticon bucket brigade devices, there will be a limited number of Flangers available.
Unless more NOS Reticon chips become available, we envisage only one production run occuring at this time.

Debit or Credit Card
Payment Available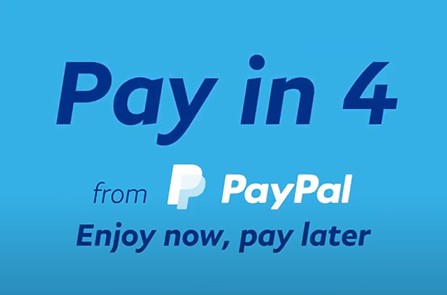 Below is a video of Unit #13 of the Original Buffalo Fx Reticon Flanger Pedal.
What Is It?
The PastFx Reticon Flanger is a faithful recreation and expansion of perhaps the most notorious and controversial Buffalo FX pedal of the same name. The original Reticon Flanger was an interpretation of Several Versions of Electric Mistress pedal (including 1990's Deluxe version) by Electro-Harmonix and popularised through its legendary use in countless recordings since it first arrived on the scene in the mid-1970s, perhaps most notably in the spellbinding guitarwork of David Gilmour, an early adopter of the effect who made it a mainstay of his sound upon its introduction into his rig. Like the classic Electric Mistress, the Reticon Flanger is remarkable for its very chewy, liquidy, and chorus-like textures at slower speeds, with trippy warbles and swooshing feedback available by experimenting with the knobs. Controls for shaping its tonal character, response, mix, and harmonic content, with 18 volts of headroom, make it one of the lushest EM-style flangers available today. The pedal stacks beautifully with dirt but shines just as bright when run clean. And speaking of brightness, we've added an internal micro switch that allows players to expand the treble range of the pedal, for those who find the stock setting a little dark for their amps or personal tastes, offering additional versatility on a circuit that is already very hard to find.
The story behind our offering of the Reticon Flanger requires a little history. In early 2020, the proprietor of Buffalo FX took pre-orders for a limited run of 100 Reticon Flanger units, shipped approximately 15 pedals around March/April 2020, and then mysteriously withdrew from all public contact, with the company's website and social media going dark shortly thereafter. Unfortunately, a lot of prospective customers lost out on ever receiving a pedal, and many more never had an opportunity to even acquire one in the first place. The whole saga was captured in real-time on a Gear Page thread dedicated to the ill-fated product's release and collapse. Frankly, we don't know (and can't speculate) on what exactly transpired to cause this series of events to unfold as they did, nor the various contingencies that may have occurred. The full story may always be elusive. However, we do know that we unexpectedly managed to become a small part of the original pedal's saga. You see, as we note in our description of the Spectrum Collection, people began contacting us in Spring 2020 to ask if we were a new offshoot of the Buffalo FX company, and if we could fulfill outstanding orders. Down in Australia, we had barely even heard of Buffalo FX at that point! We were amused at first, but after receiving quite a volume of inquiries, we soon realised that we could actually fulfill our commitment at PastFx to bringing back beloved and often hard-to-acquire "pedals from the past" by crafting precise recreations of the best Buffalo FX pedals in pedalboard-friendly enclosures, packed with all the trimmings. Then, when we learned about the backstory behind the BFX Reticon Flanger pedal's doomed release, we knew that our own version would absolutely have to be a centrepiece of what we would come to call our Spectrum Collection. And so, we have endeavoured to bring a happy end to this story.
We managed to locate and purchase one of the rare 15 BFX Reticon Flangers known to be in circulation, then meticulously studied every component, tested every value and part one-by-one, mapped the circuit and design, and faithfully recreated the Reticon Flanger from top to bottom, using the same exact quality components as the original, but housed in a smaller pedalboard-friendly enclosure. At the heart of both the original and our own Reticon Flanger is a NOS Reticon 512 stage Bucket Brigade Device, which are extremely rare, long discontinued, and prohibitively expensive. We are pleased to share that we managed to locate the actual, original Reticon chips that were recovered from Buffalo FX's closed operations. While we have a very limited stock of Reticon chips available and will only be able to offer this pedal until our supply is depleted, we are delighted to report of its high-quality sonic impact on the overall sound and authenticity of the PastFx Reticon Flanger effect, and we are extremely pleased to be able to make this pedal available once more. It will only ever be sold when in stock.
Specs:
Vintage Unobtainium NOS Reticon 512 stage Bucket Brigade Device

Rate – Controls the speed of flanger modulation.

Range – Controls the sweep of the flange effect.

Color – Sets the intensity (feedback) of the flanger effect.

Treble – Cuts or boost high frequencies.

Blend – Determines the amount of flange effect mixed with the dry signal.

Level – Output level of effect.

Matrix Mode – disengages the rate control. The color and range control can be adjusted to give a resonant chime like effect.

True bypass operation

Internal micro switch to expand treble range of pedal and control overall brightness

Requires an 18V DC negative centre power supply, drawing under 50mA current; no battery option available

Dimensions: 112 x 60 x 31mm / 4.4" x 2.36" x 1.22" (enclosure only)

Neutrik Instrument and Lumberg DC jacks, with audiophile grade parts sourced from MMK, Wima, Epcos, Vishay, Panasonic, Nichicon, etc., just like its predecessor
---
AS WE ARE ALWAYS LOOKING FOR WAYS TO IMPROVE OUR PRODUCTS, PRODUCT SPECIFICATIONS ARE SUBJECT TO CHANGE WITHOUT NOTICE.
---
Hello:
I received the Reticon Flanger a couple days ago but just got to play with it now. Sounds excellent! Solves all the problems I disliked with my original Electric Mistresses. Volume drop, no blend or EQ options and a high noise floor. Has the signature EX sound I love, not to mention, in a tiny pedal size. I don't even really have room on my board for the original anymore. Glad you guys went after this rare pedal and nailed it!